We stock over 1300 different packs of Old Glory 15s 15mm wargames figures from 19th Century Miniatures.

The range covers the Ancient period, the Renaissance, the Seven Years War, the Napoleonic Wars,
the Continental and Colonial Wars of the 19th Century and the First World War.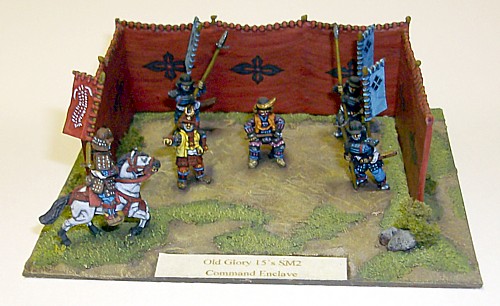 Laser Cut MDF bases from Minibits



The MDF bases from Minibits are ideal for basing the Old Glory 15s miniatures. Laser cut from 2mm MDF the bases are both lightweight and tough. They are available in a variety of sizes to match the most of the common bases sizes required for rules such as DBM/DA, Fire & Fury, Age of Eagles etc



Please click here for more details...



Ancients
Bibical Era - The Age of Chariots
The armies of the Biblical era - New Kingdom Egyptians, Nubians, Hittites, Syrian City States, Lybians, Sea Peoples, New Assyrian Empire, Babylonian Empire and Myceneans.
Classical Era
Macedonian, Classical Greek, Hellenistic Greek, Achaemenid Persian, Successor States, Indian,Thracians, Skythians
The Rise of Rome

Republican Roman, Marian Roman, Italian City States, Carthaginian, Lybians, Spanish, Numidian, Gallic, Early German, Scots/Irish etc
Imperial and Late Roman
Armies of Imperial and Late Rome, Dacians, Sarmatians, Parthians, Armenians, 1st-4th Century Germans, Visigoths, Ostrogoths, Lombards and Vandals

Armies and Enemies of Byzantium
Belisarian/Heraclian Byzantine,Franks/Later Germans, Huns, Palmyrans and Asiatic Horse Armies, Sassanids, Picts and Scots/Irish
Dark Ages and Medieval

Arab Conquest, Andalusian Arabs,
Anglo-Saxons/Jutes,
Arthurian Britons,
Carolingians, Mongols,
Medieval Russians,
Normans, Ottonians, Rus, Saxons, Slavs, Spanish Normans (El Cid era),
Vikings and 100 Years War
The Crusades
The armies of Christendom and Islam - Crusaders (1st, 2nd and 3rd Crusades), Holy Orders, Saracens and Turks

Ancient and Medieval Equipment
A range of generic models suitable for various periods, including camp sets, siege equipment and war engines, and civilians/captives